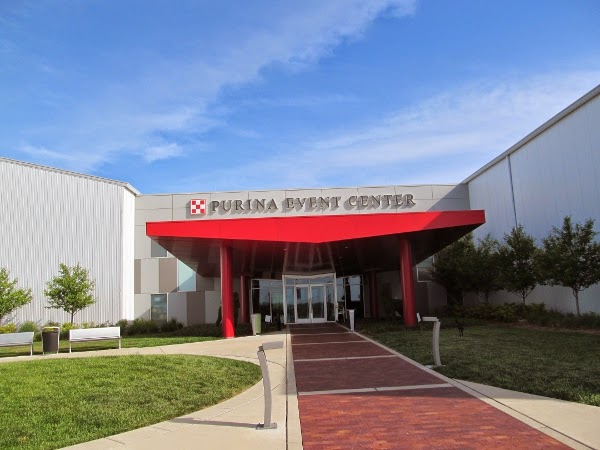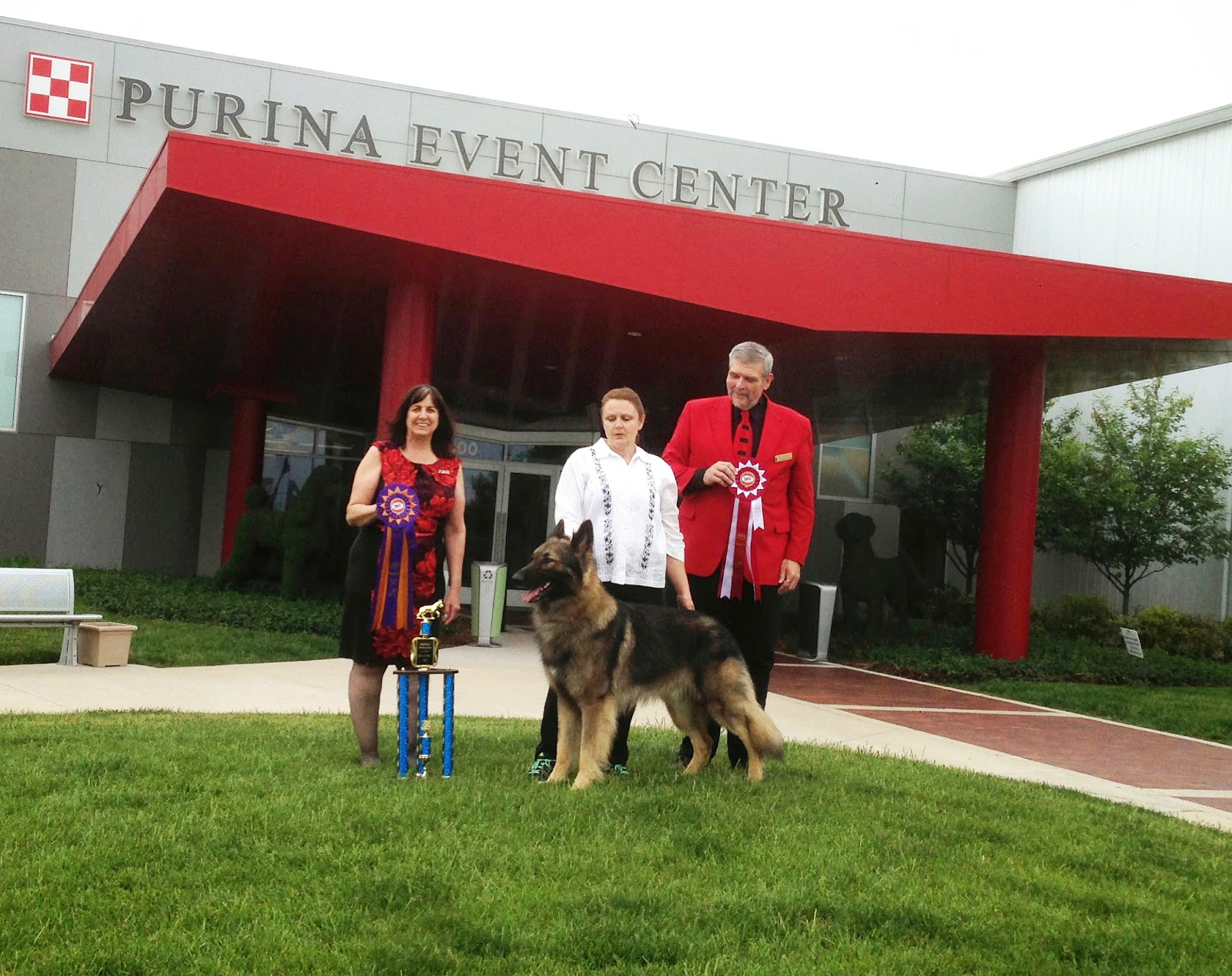 PLEASE NOTE: RV INFORMATION:
The German Shepherds are holding their National on the same weekend we are. As they booked first, they have full control of the RV lot. If you wish to reserve a space, please contact their representatives, Robin and Glenn Norton, at the following email: aussiecat1@gmail.com . Please note that RVs can't move in to the full-service lot until the 14th due to the German Shepherds; however, if you have an RV and want to come in before the 14th, parking will be permitted in the overflow lot.
Entry fees right now are on EARLY BIRD SPECIAL! Only $20 per show for adults, $15 if you are an ISSA Club member; for puppies (under 18 months of age) early bird special starts at $15 per show and goes down to only $10 per show if you are also an ISSA Club member!
Please PayPal your fees to shilohalliance@gmail.com, with a note that they are entries for the National show. There are three shows in total; Saturday morning, Sunday morning, and Sunday afternoon.

HOTELS: Many people are staying at the Drury Inn & Suites Fenton, or the Budget Lodging in St Clair! The Comfort Inn in Pacific is near to Purina Farms and also allows dogs.
Schedule follows; small alterations may yet occur. Updates will be posted as necessary!
Friday Schedule
Location of all seminars will be at the Budget Lodging in Pacific, MO! This location is near to Purina Farms. We have reserved their meeting room for the entire day for our seminars and the Breeders' Meeting in the evening. The address is 866 South Outer Rd, St Clair, MO 63077.
10:00 a.m. : Morning Meet 'n' Greet at the Budget Lodging! Just come and hang out, ask questions you have about the show or showing or puppy troubleshooting or grooming or...well, anything! Experienced members will be on hand to help you. We can put together a quick class on showing your pup, or talk about stuff you'd like to see on the web site or programs you'd like to see the Club consider.
2:00 p.m. : "Origins of the Shiloh Shepherd" seminar. Anne B will show how today's ISSA Shilohs descended from a very small group of founding German shepherd dogs and outcrosses as Tina created the breed. Includes a slideshow with pedigrees and photos.
4:00 p.m. : "Outcross Q&A" seminar. Have questions about the dogs we have chosen (or have yet to choose) as outcrosses for the ISSA? Or about the genetics behind the practice itself? Come and ask! We have answers, and would love to discuss the process and the hoped-for result.
5:00 p.m. : "Pre-Breeders Meeting" seminar! Thought about becoming a breeder, or maybe thinking about acquiring a female and whelping a litter? Interested in what might be coming in the new Breeders Training Program? We've set this hour aside to answer your questions, and would love your feedback on what should be taught in the BTP.
6:00 p.m. Break for supper!
8:00 p.m. : First Annual ISSA Breeders' Meeting! Open to Breeders and Breeders in Training (LBITs). We'll be discussing what we're seeing, what we'd like to see more or less of, the results of the health survey and what they mean, the UC-Davis analysis, along with any other topics that the attendees would like to raise! Runs till 10 p.m.
Saturday Schedule
9:15 a.m. : "How to Show Your Shiloh" - an informal real-time hands-on help class for newbies...or oldies who want to get warmed up before the show! We'll be in the Gateway Hall in the Purina Event Center, a beautiful indoor venue.
10:00 a.m. : Morning Show at 10 a.m. in the Gateway (smaller) hall in the Purina Event Center. Puppies will go before adults, and plush before smooth coats. Our judge will be famous German Shepherd judge Fred Lanting, "Mr. GSD", who was a friend of our breed founder and has judged our dogs for over two decades!
Noon : Break for lunch with time to go off-site, or eat at the Event Center which features cafeteria-style dining. Plenty of time for socializing!
2 p.m. : Structure Seminar with Fred Lanting! Using the dogs at the show, Fred will go over the ins and outs of canine structure and how he assesses a dog. If you are interested in how judges look at these things and/or would like to learn more about how to assess these points in your own dog or your puppies, be sure to attend! Afterward, winners, this would be a great time to catch photos with Fred and your dog and ribbons!
4:00 p.m. : Adult Temperament Testing! We'll set up the course and run through any dogs that need this certification. We'll need lots of human volunteers to help out!
We'll be done by 5 or 6 p.m. with plenty of time for people to head back to their hotels to relax. At 7 p.m. we've booked a hall and dinner catering for our first Annual Club Meeting!!
7:00 p.m. : FIRST ANNUAL ISSA CLUB MEETING! This will be held at The Creek in Washington, MO. Dinner will be catered--see details below.
This meeting is open to all ISSA members--please attend! This is your chance to get together with your Board and discuss the direction of the Club. This year we will also be doing our tri-annual Board elections. We're going to be discussing all sorts of things, from the ongoing projects the Board is working on, to the results of the health survey and the UC-Davis analysis, along with any other topics on the docket! At the end, we'll be having our Club fund-raising auction--please bring an item or two, or a themed gift bag or basket, to donate. Runs till 10 p.m.
The Creek's address and phone number are: The Creek, 2000 Phoenix Center Dr, Washington MO 63090. Phone number 626-390-9393. The catered dinner is priced at only $13.95 +tax and includes unlimited soft drinks, tea, and coffee. The menu includes roast beef or chicken Marsala, Caesar salad, garlic mashed potatoes, and mixed veggies. Cash bar is available; if you want alcoholic beverages you may order them separately.
Sunday Schedule
10:00 a.m. : Sunday is Show-Day! We'll again be in the Gateway Hall in the Event Center. Puppies will go before adults, and plush before smooth coats.
Noon : Break for lunch with time to go off-site, or eat at the Event Center cafe. Plenty of time for socializing!
1:30 p.m. : We'll round out the day with a final show starting around 1:30 p.m. and end with time for awards photos with the judges. Finally we'll pack up, and wrap the day up by 6 p.m. so we can all head out for dinner and relaxation after an awesome Shiloh-filled weekend!
AFTER-PARTY: For those not heading out till Monday, we'll be hosting an after-party at the Drury Inn & Suites - Fenton. Time to reflect, spend time with good Shiloh friends, and share ideas for next year!