ISSA SPONSORED EVENTS
Welcome to the ISSA Events page! Here you can find informaton on our upcoming events. These are great opportunities to come and meet our community of owners and breeders, see many Shilohs at once, and get information about the breed!
Currently we have three big show events scheduled for the year worldwide. In addition to the shows, these events often include fun games, socializing, temperament testing for adult dogs, or educational seminars. Admission for the shows is FREE if you just want to come to meet people and watch, and we encourage the general public to come, ask questions, and meet the dogs when they are not in the ring!
ISSA sponsors events in both North America and Europe. As we add events for this year and tentatively for next year, they'll appear here on this page. Read on for details!
European Events
Dutch Shiloh Walks
Located in The Netherlands, Europe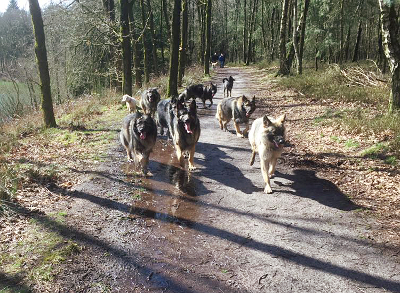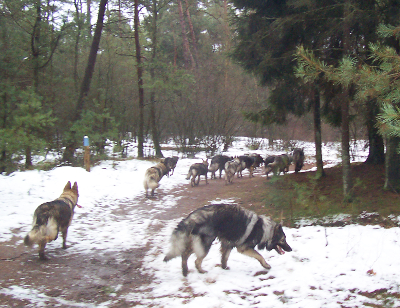 Our European ISSA community is strong and growing, with its main base in the Netherlands. The Dutch club holds frequent Shiloh Walks, where people interested in meeting a Shiloh can come and meet many examples of the breed, as the dogs and people all share in an off-leash walk through beautiful natural areas.
The Dutch club also hosts Dutch Homecoming, an event held in the spring with fun Shiloh games and a show. Adult dogs and pups return from all over Europe to see each other again and have a great day socializing together. Homecoming has finished for this year, and we'll have photos up soon!
If you are in Europe and are interested in Shilohs or in upcoming events hosted by the Dutch club, you can find more information online! We encourage you to visit the Netherlands Shiloh Shepherd Club website!
North American Events
The ISSA National Specialty
Located in Missouri, United States
October 13-15th, 2017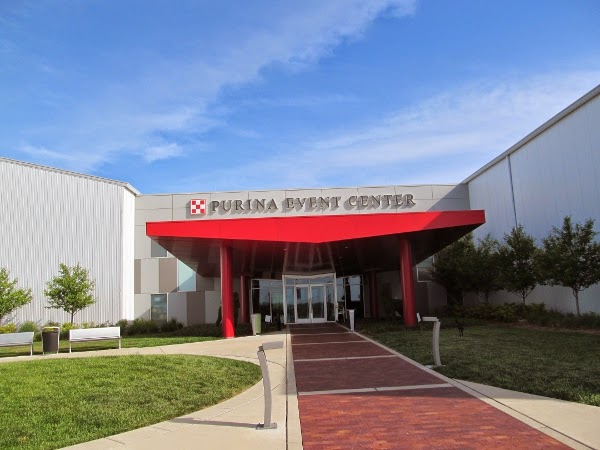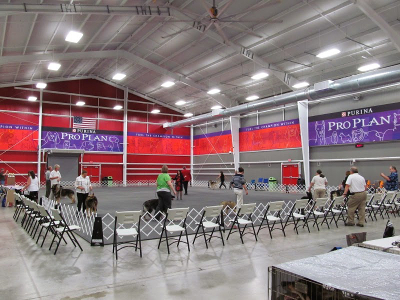 FOR THE FULL FRIDAY THROUGH SUNDAY SCHEDULE:
Look here, on the National's Event page!
TO ENTER THE SHOWS:
Click here to fill out our entry form for the show!Then PayPal the appropriate amount to shilohalliance@gmail.com - be sure to include a note that it is for show entries for the National. The fees are on SPECIAL right now as follows:
Early Bird Puppy: $15 per show; only $10 per show if you are an ISSA Club member!
Early Bird Adult: $20 per show; only $15 per show if you are an ISSA Club member!
There is one show on Saturday morning, and two more shows on Sunday (morning and afternoon).
NOTE: IF YOU ARE PLANNING TO COME WITH AN RV:
RV slots will need to be reserved via the German Shepherd Dog club; you can find directions on how to contact them on the Event page, here!
ISSA will hold its NATIONAL event this October at beautiful Purina Farms!
The National is the most Shiloh fun you can have in the ISSA! It features three shows, short seminars on all sorts of topics, and there will be an auction after hours to benefit the club--ALWAYS a ton of fun! The National Club and Breeders' meetings will also be happening! If there are young dogs that need their temperament certification for breeding, we'll be offering that testing as well, and we're hoping to slip in some fun Shiloh Games on the side!
We are looking into reserving a block of rooms and getting our attendees a special room rate at one of the hotels near Purina; we are currently considering the Drury Inn and Suites, about 15 minutes from Purina Farms. They have a meeting room for us to use for our auction and seminars, and free hot breakfast every morning. You don't need to bring a dog to qualify for this, and it makes it super-easy for everyone to socialize and gather after hours! Please watch this space for more information as we get closer.
ISSA Past Events
You can click on the links below to take you to the page for that event!